Sell or Auction Your Josephine Bonaparte Autograph for up to $1,250 or More at Nate D. Sanders Auctions
FREE ESTIMATE. To buy, auction, sell or consign your Josephine Bonaparte autograph that is for sale, please email your description and photos to [email protected] of Nate D. Sanders Auctions (http://www.NateDSanders.com).
Sell Your Josephine Bonaparte Autograph
Here are some Josephine Bonaparte autographs we have sold in the past:
Josephine Bonaparte Letter Signed, Napoleon Wife
Josephine Bonaparte letter signed "josephine" from her home at the Chateau de Malmaison on 19 January 1812. Addressed to the finance minister of France, Martin Michel Charles Gaudin, duke de Gaete, Josephine writes a letter of recommendation for a widow, asking that she be added to Josephine's service as the Duchess of Navarre. Single page on card-style stationery measures 7.5″ x 9″. Accompanied by several engravings for framing. Uniform toning and light pencil notations, otherwise near fine condition. Sold for $1,250.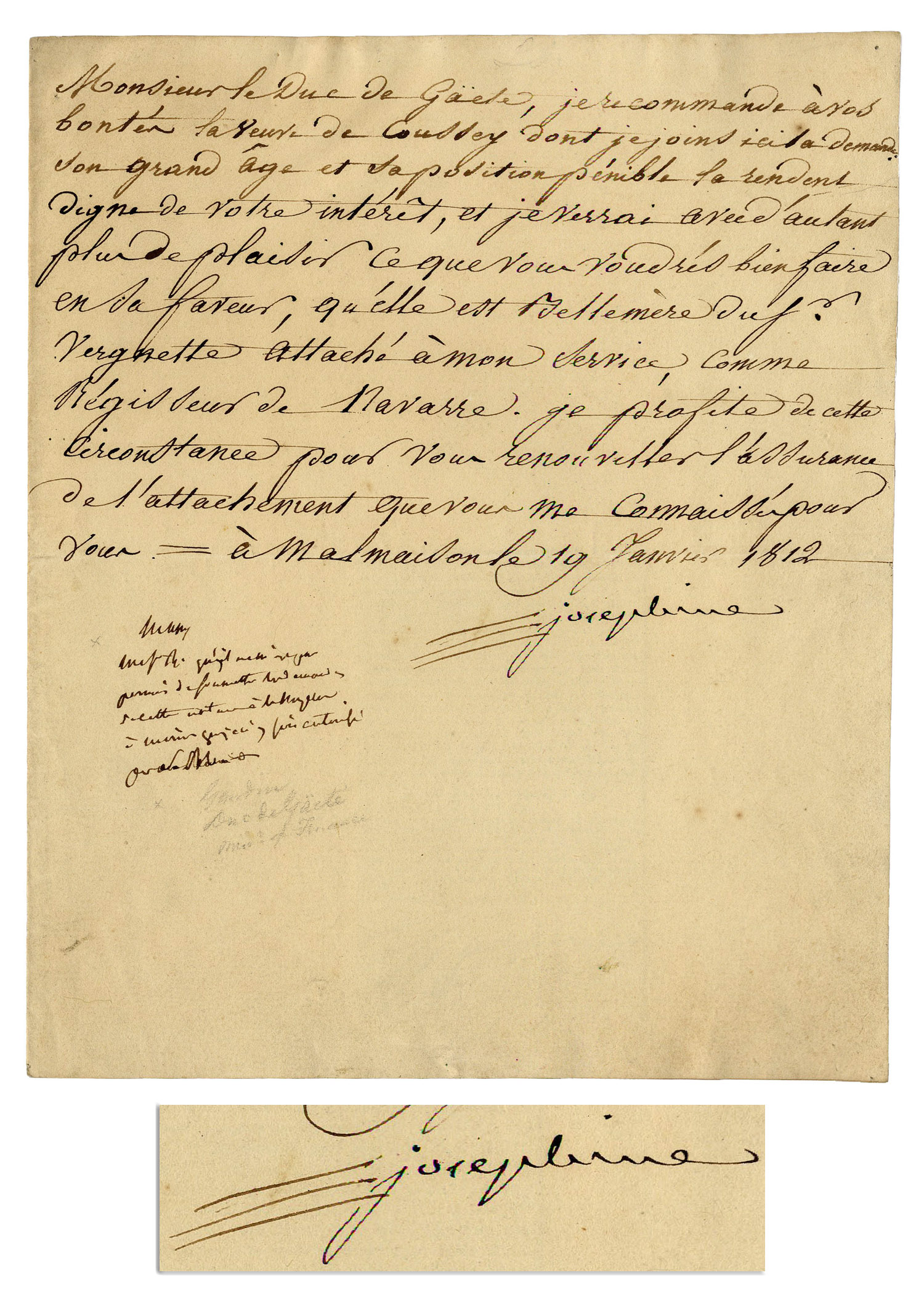 Consign your Josephine Bonaparte autograph at Nate D. Sanders Auctions. Send a description and images of your Josephine Bonaparte autograph to us at this email address: [email protected].