Sell or Auction Your Brooklyn Dodgers Press Pass for up to $740 or More at Nate D. Sanders Auctions
FREE ESTIMATE. To buy, auction, sell or consign your Brooklyn Dodgers press pass that is for sale, please email your description and photos to Nate@NateDSanders.com of Nate D. Sanders Auctions (http://www.NateDSanders.com).
Sell Your Brooklyn Dodgers Press Pass
Here is a Brooklyn Dodgers item we have sold in the past:
Brooklyn Dodgers Final Season Field Pass @ Ebbets Field
Brooklyn Dodgers 1957 press pass for admission to Ebbets Field in the Dodgers' last year in Brooklyn. The next season saw them reinvented as the Los Angeles Dodgers. The bearer's name is filled in by hand as E.E. Kelly. Pass is printed with the year and serial No. 492, and contains instructions along the bottom edge: "Enter Turnstile A – Press Gate". Measures 4″ x 2.5″. Toning, else near fine. Sold for $740.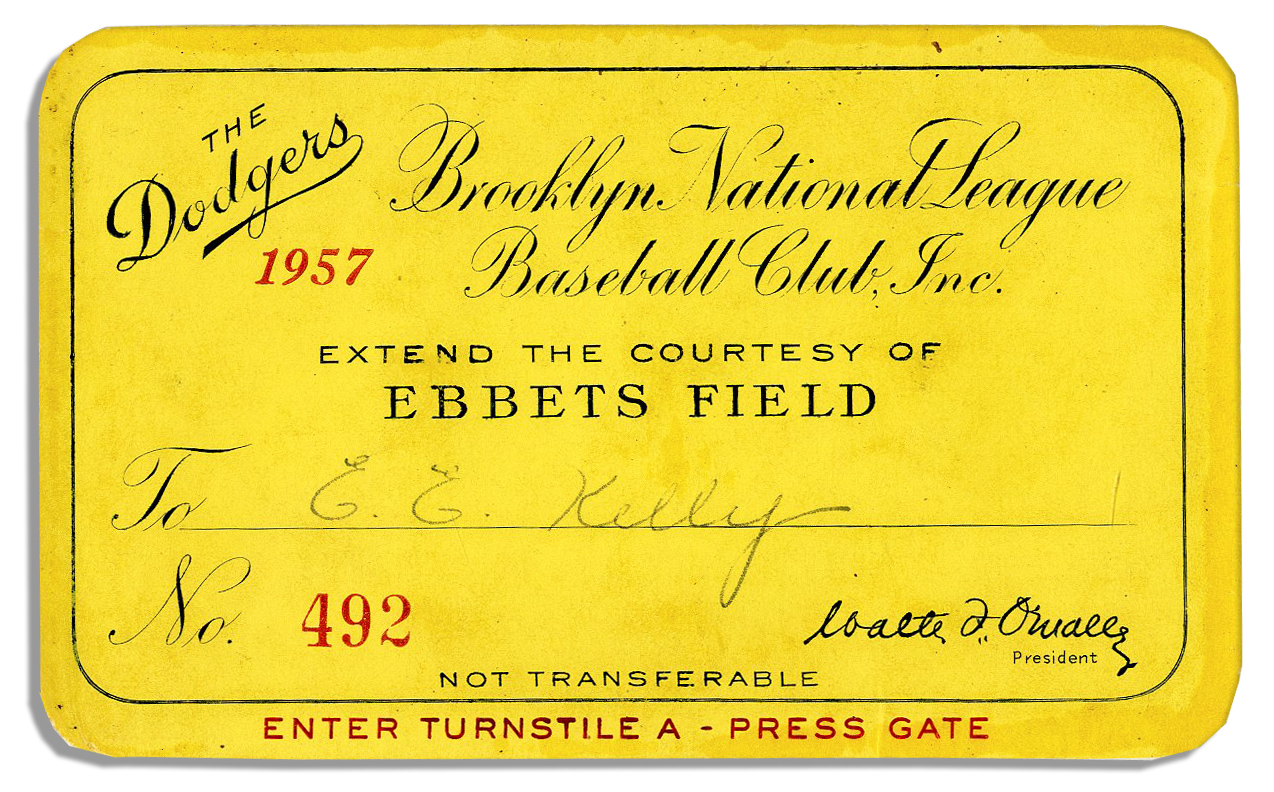 Consign your Brooklyn Dodgers item at Nate D. Sanders Auctions. Send a description and images of your Brooklyn Dodgers item to us at Nate@NateDSanders.com.