Sell or Auction Your 101 Dalmatians Cel for up to $1,902 or More at Nate D. Sanders Auctions
FREE ESTIMATE. To buy, auction, sell or consign your 101 Dalmatians item that is for sale, please email your description and photos to Nate@NateDSanders.com of Nate D. Sanders Auctions (http://www.NateDSanders.com).
Sell Your 101 Dalmatians Cel
Here is a 101 Dalmatians cel we have sold in the past:
Disney 101 Dalmatians Animation Cel — Puppies Are Born
Disney "101 Dalmatians" animation cel. Filmed in production of the 1961 animated feature, cel is from the touching scene when Pongo and Anita's puppies are born and Pongo watches in amazement at the towel-wrapped bundle in Roger's hands as Roger resuscitates Pongo and Anita's newborn puppy within. Cel measures 10″ x 8″ and is matted to an overall size of 14″ x 12″. Mat has some toning and wear, cel is in near fine condition. With original Disney sticker affixed to verso reading, "This is an original handpainted celluloid drawing actually used in a Walt Disney production. Released exclusively by Disneyland". Sold for $1,902.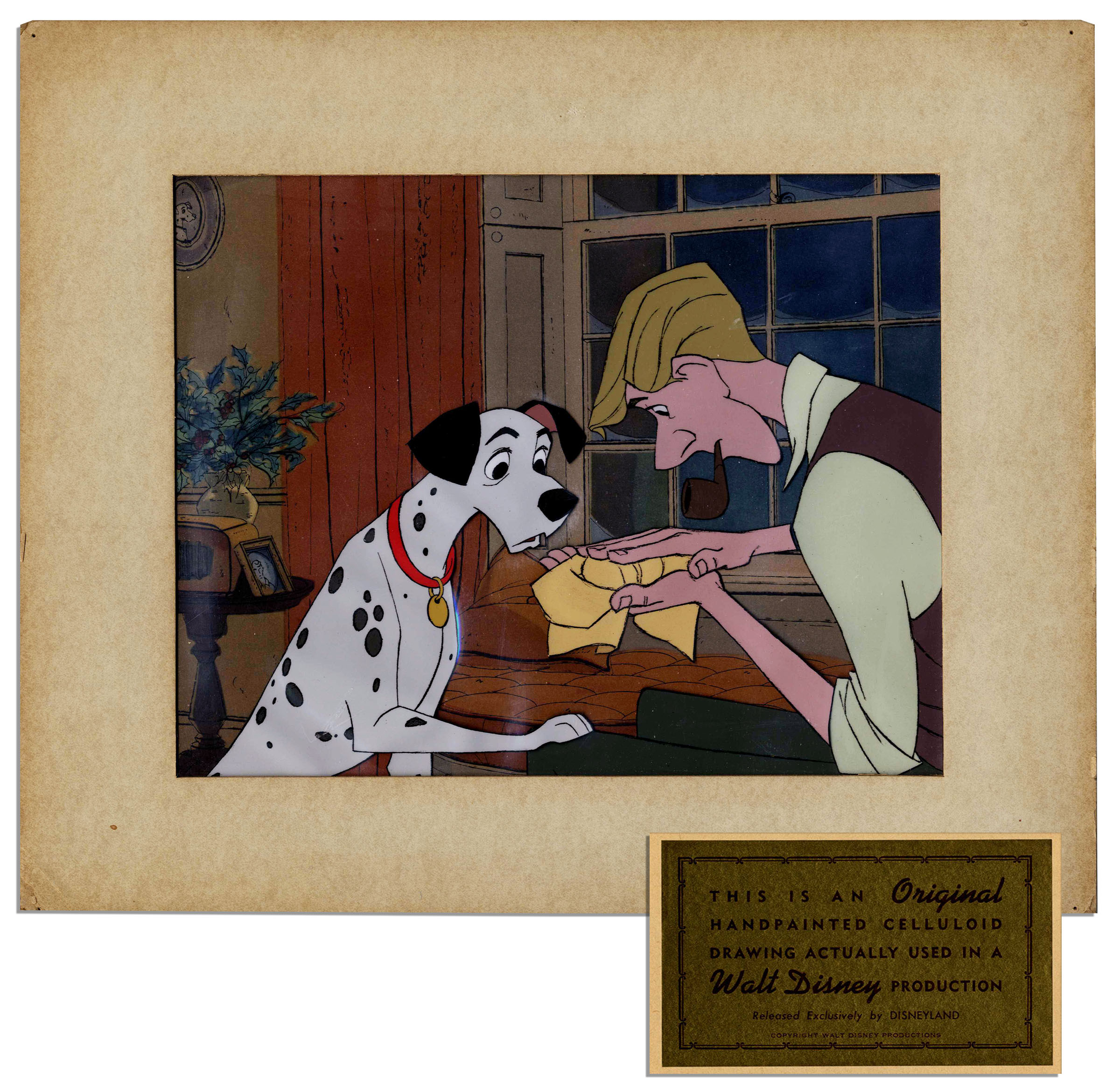 Consign your 101 Dalmatians item at Nate D. Sanders Auctions. Send a description and images of your 101 Dalmatians item to us at Nate@NateDSanders.com.